Tag Archives:
Log Tracking
Department of Forestry to develop information technology Administration of Forest from state forests. This information system will be applied to all stakeholders associated with the administration, covering all agencies good forestry Centre (Department of Forestry) and Regional (Provincial Forestry Office and District / City) as well as entrepreneurs in the field of forestry (Permit Holder Timber Utilization / IUPHHK and Wood Forest Product Primary Industry).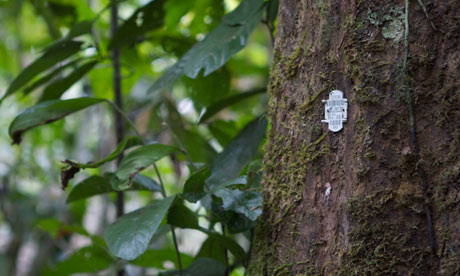 Development of information systems is an implementation Permenhut Number P.55/Menhut-II/2006 jo P.63/Menhut-II/2006 about management of forest products originating from the state forests as a System Timber / Log Tracking or Chain of Custody comprehensive and can accepted nationally and internationally.
Development of information system on line developed penatausahan as a form of transparency in the distribution of timber and legality. The information provided in the Information System on line involves a number of stakeholders (stakeholder) associated. The information available is information about the timber (logs) from IUPHHK to the government and the government to the public.