Tag Archives:
scuba
Who knew Maratua Island? In fact, not every citizen of East Kalimantan has ever heard the name of the island. One of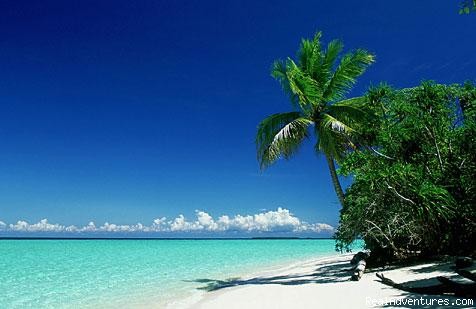 the outer islands of Indonesia, located in Berau was hardly ever mentioned. The island is inhabited by 3,000 people Bajao tribe, it is not widely known by the people of Indonesia, probably because considered not important, but the island is one of the "porch" Indonesia.
Island `U` shaped it, said to be a garden of foreign tourists and divers dream, because the cluster of small islands on the island of Maratua, storing various marine tourism potential, including the beauty of marine life. Maratua Island in the Bajau community – purporting to be from the Philippines – referred to as `or` Malatua Wood Tuba, a type of toxic wood commonly used by local fishermen in catching fish. "Maratua Island has a beach and nature are quite beautiful . It's just so far not managed optimally, "said Head Maratua, Khudarat.
Not many know that in the northern part of East Kalimantan, Berau regency there are precisely in a very beautiful island that is Derawan Islands.Archipelago consisting of 28 small island boasts beautiful beaches and stunning
underwater natural.Some islands are prioritized to be developed as an area of ​​maritime tourism in these islands is the Island Derawan, Maratua Island, Island Sangalaki and Kakaban.Each island has a natural beauty and uniqueness of each and Sangalaki Island offers tourist attractions that might not be found on other islands.
WHAT YOU CAN ENJOY IN Sangalaki?
Sangalaki is a small island covering an area about 13 ha with the Natural Park covering 280 Ha.With a leisurely stroll, you can menglilingi island with the status of Natural Park (TWA) is in just 30 minutes.During the trip, you will enjoy the white sandy beaches and charming sea.In the morning and evening, you can also enjoy the natural phenomena of sunrise and sunset are amazing.